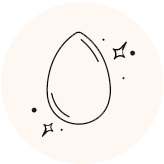 AN INNOVATIVE EXPERIENCE
New Spectrum Technology allows special micro pigments to process in 10 minutes, even with a lower level of ammonia. Keraveg-18 protects and rejuvenates the hair fiber for unsurpassed gray coverage, while reducing chemical exposure to just 10 minutes!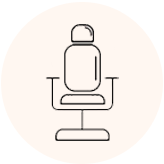 WORK LESS AND EARN MORE
Come in late, go home early, or maximize your time and clients to hear a 6-figure income! 10-Minute Gray Coverage | 5-Minute Toning | 20-Minute High Lift | 9 Level of Lift in as little as 55 minutes with Lift9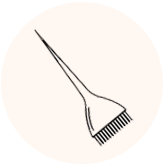 PERFECT RESULTS EVERY TIME
Are you fighting your client's warmth? Or ash? You get 3 Natural Series to choose from: .0 Cool Naturals to fight warmth. .00 Warm Naturals to fight ash. .00N for perfectly balanced True Neutrals.
Ready to Get Started?
New User Special Offer
Includes:
5.00 NEUTRAL LIGHT BROWN
100ml
6.00 NEUTRAL DARK BLONDE
100ml
7.00 NEUTRAL MEDIUM BLONDE
100ml
21 VOLUME DEVELOPER
300mL
Megix10 True Neutrals Sampler
OUR VISION
Time can change everything.
Imagine a time when long, drawn-out color services are long gone, where taking care of one's beauty is a pleasure, and time flies, and where the results are so extraordinary, the client can't stop smiling.
It's our vision and we move towards it every day. It's the guideline that propels us towards new frontiers in formulation.
It's our promise to you that times change and we are willing to change with them. Are you ready to make the change with us?
NEED MORE INFORMATION?