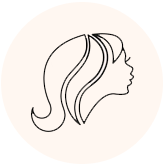 THE HOTHEADS DIFFERENCE
With Hotheads Hair Extensions, you'll experience the thrill of remarkably simple, unexpectedly gorgeous results with 100% Remy Human Hair in multi-method options for instant solutions to your greatest problems.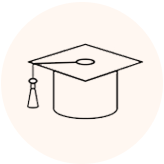 EDUCATION WITH IMPACT
Elevate your earning potential with Hotheads Education, a hands-on learning experience that gives you the tools to confidently create Hotheads looks using the most popular behind-the-chair methods.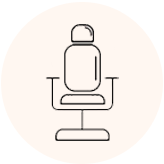 THE TRUST IS IN THE TAPE
Hotheads Tape Extensions use a medical grade adhesive, so tabs blend seamlessly into the hair. They are also smooth to the touch, creating a natural look. These tabs provide a water-tight cradle that is damage-free and leaves no residue.
Ready to Get Started?
New User Special Offer
PURCHASE
RECIEVE FREE
(1) Remove Solvent
6 fl oz
HOTHEADS SUPPORT KIT
*with qualifying purchase
THE HOTHEADS DIFFERENCE
REMARKABLY SIMPLE HAIR SOLUTIONS.
Hotheads mission extends way beyond hair. Bringing you 100% Remy Human Hair extensions, ethically sourced in Bangladesh, is just the starting point. Delivering those premier, salon professional products along with innovative education takes your Hotheads journey to a new level.
Beauty Solutions' HOTHEADS Educators provide cutting-edge learning in our Resource Centers and in your salons. You get in-person support, top-notch certifications, and the #HOTTIESQUAD community – resources designed to elevate your craft and increase your income.
At Hotheads and Beauty Solutions, it's not just about hair — it's about bringing you the tools and the confidence you need so you can shine as a true extension specialist.
NEED MORE INFORMATION?