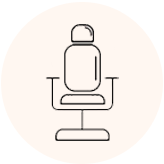 ONE STEP
A simple and easy to use bond repair formula for deep, lasting repair of chemical, thermal, and mechanical damage. One step to stronger, softer, and healthier hair.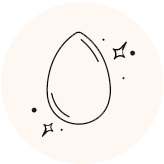 ACID FREE
epres™ Professional Bond Repair mixes with the chemical service products you already use to deliver deep repair for all types and textures—without affecting the pH of the service.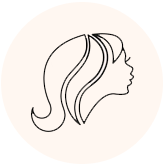 BIODIFFUSION
epres' acid-free, patented formula and biodiffusion technology actively rebonds hair's structure and continues to repair through each strand for hours - even after the hair is dry.
Ready to Get Started?
New User Special Offer
Includes:
(1) Professional Bond Repair Concentrate
325ml
EPRES STYLIST STARTER KIT
NEXT GENERATION BOND REPAIR
CUTTING-EDGE CHEMISTRY FOR SOFTER, STRONGER, HEALTHIER HAIR.
Created by world renowned material scientist Eric Pressly, Ph.D., epres is the future of high-performance hair care.
Whether used at home or in the salon, epres' patented one-step technology delivers professional-level, consistently superior results.
Powered by Pressly's cutting-edge chemistry, epres is dedicated to creating scientifically advanced haircare solutions in patented, professional-grade formulas that are easy to use, wasier on teh environment — and truly perform.
NEED MORE INFORMATION?